SAPPHIRE PLUS 70 bar Gaseous Suppression System

The 70 bar SAPPHIRE PLUS system has been specifically developed to help suppress fires quickly and easily in areas with valuable equipment, where other technologies could be less effective.
The increased 70 bar pressure of the SAPPHIRE PLUS system permits the containers to be located much further from the protected space and increases the ability to introduce selector valves to protect multiple hazards from a single container bank. Additionally pipe sizes may be reduced, increasing design and installation flexibility as well as reducing costs.
Other features of the SAPPHIRE PLUS system, such as significantly increased fill densities will help to minimise the footprint, leading to more economical installations and reducing service time by lowering the number of containers.
SAPPHIRE PLUS Interactive Tool
The SAPPHIRE PLUS Interactive Tool demonstrates the complete capabilities and technical advantages offered by the SAPPHIRE PLUS 70 bar system, compared with a standard 25 bar system.
To gain full access, please sign up using the registration form.
Click Below to Download our SAPPHIRE PLUS InfoGraphic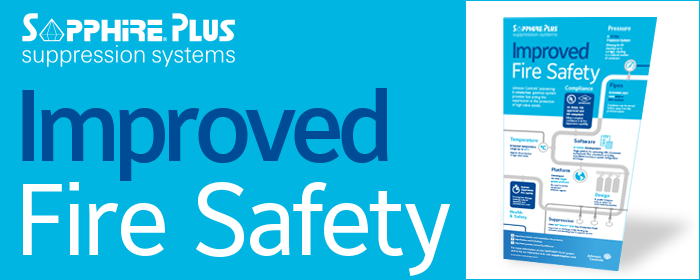 SAPPHIRE PLUS VIDEO